If you have been watching the news and listening to the reports on the PlayStation 3 launch, you know its a massive dog fight. People are getting robbed, people are getting shot at, groups are rioting inside Wal-Marts.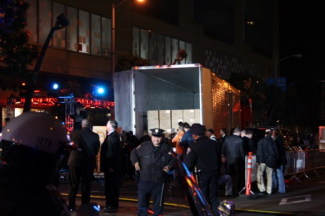 18 Wheeler trucks delivering the highly anticipated PS3's where accompanied by sirens and had police escort. One man was shot in a robbery attempt while waiting with 15 to 20 people outside a Connecticut Wal-Mart at about 3:15 a.m. Unruly crowds prompted the closure of two Wal-Mart stores in Palmdale, California, earlier in the week and skirmishes broke out in front of other U.S. stores as nerves wore thin for shoppers, some of whom had camped out for several days.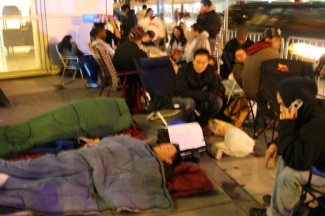 In Oregon three men who had been camped out in front of a Circuit City waiting for the Friday launch of the PlayStation 3 were robbed early that morning.
And for the grand finaly, the highest bid on eBay for the next generation console was a whopping 30,000 dollars!
-jmet