This guide was created not for "pirating" use but, to verify the file is in good working order and has no visible defects. You should not use this guide in conjunction with P2P software for downloading pirated contents. P2P software should not have to take the blame for how people misuse it.
Software you will need:
Are you nervous about spending hours downloading an AVI file, only to find that it isn't what you wanted?
This guide will show you how to rebuild the index of a .avi file so that you may preview the part you have downloaded.
Warning: Do not multi-task or open any other programs or anything while you do this. DivFix will hog your CPU until it finishes! You will bog your whole system down if you try.
First thing we need to do is open up DivFix. Now we need to load our avi file into DivFix by clicking "File", then "Open" (red)or by clicking the "Add files" button (blue). [Screen Shot Below]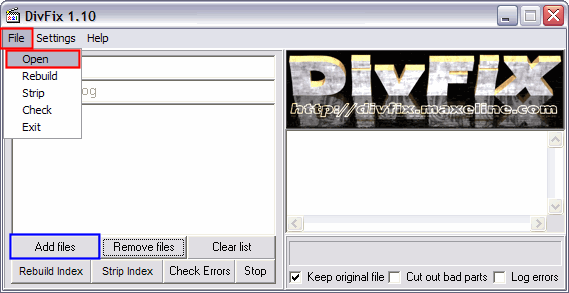 ---
After you load the file, you should now see it in the currently loaded files window (red). There are no settings to really change except make sure you put a check mark in the box that says "Keep original fie" (blue). If you don't, you will ruin the original .avi file that you are downloading and you will have to download it again. [Screen Shot Below]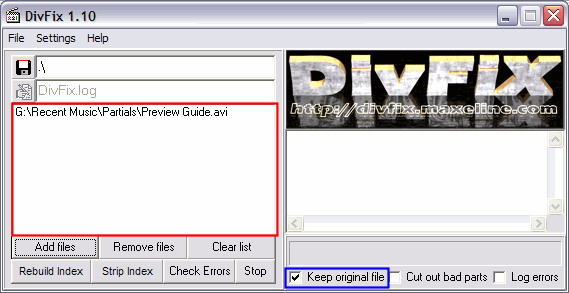 ---
Now click the "Rebuild Index" button (red). It shows you the progress at the bottom (blue). [Screen Shot Below]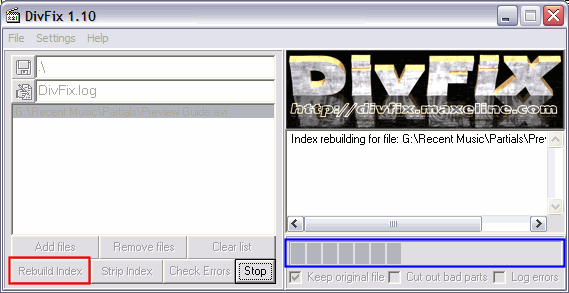 ---
It will probably take a couple of minutes for DivFix to rebuild the index but, it will let you know when its done (red). After it gets finished, make sure you close out or exit the DivFix program before you try and watch/preview the .avi file it made. [Screen Shot Below]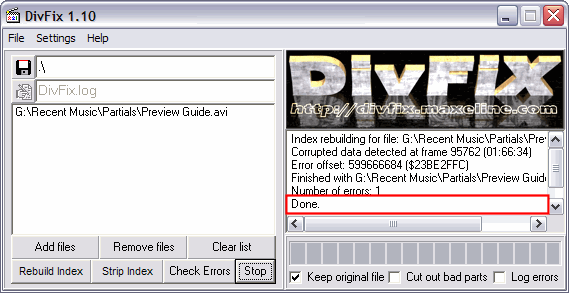 ---
You should now have two files that now an identical filename, except one of the files will have "DivFix." in the front (blue). That is the file you want to watch/preview. [Screen Shot Below]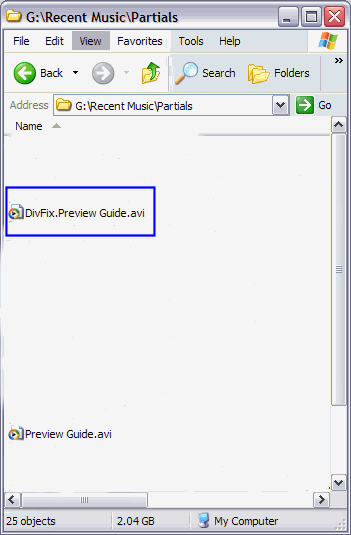 ---
Your DONE!