The
Xbox Live
service was just launched for customers to download standard definition and high definition television shows and movies. Unfortunately, shortly after the service went live, customers started to experience a variety of problems.
The high level of congestion on the Xbox Live servers resulted in failed downloads for many. Yes, you can retry to download content starting where you left off but, Microsoft only allows you two retries before the automatically flag it as a failure. You then have to call the Xbox Live support to get back the
Microsoft Points
.
Failed downloads was not the only problem, several reports were taken that involved completed downloads that behaved erroneously. Some of the completed downloads would not allow you to even play them.
Here is a error message glossary: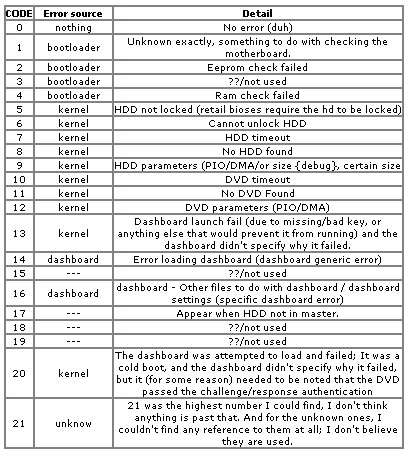 Anyone who ordered content and did not receive it, would be given a full refund. Microsoft also said that sometimes the message 'Points have been deducted...' would appear when users were downloading free content, and reiterated that points were not being deducted for this.
People based in the US who had received error messages or not received their purchased downloads were asked to call Xbox Live customer support on 1-800-4MYXBOX.
-jmet