Japanese video game maker Konami Corp. said on Friday it is looking into the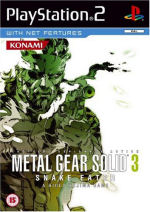 possibility of striking a motion picture deal based on its blockbuster fighting game series "Metal Gear Solid."
The comment comes after "Silent Hill," a horror film based on another Konami video game series, replaced comedy spoof "Scary Movie 4" as the top choice for North American moviegoers in late April.
More...
Credit: Reuters