There's a point where a company becomes so big and successful that it starts to trip out on the power and do some really stupid things.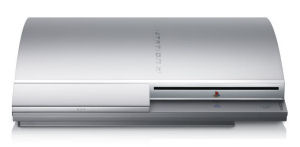 Microsoft, over the years, has elevated the process to an art form but has shrugged off any permanent negative impact due solely to the fact that the world now relies on its software. Regardless of how offended customers get, they're screwed because they're too far in: reluctant junkies.
Sony is no stranger to the arrogance that comes with lots of power. Remember last's year's spyware DRM rootkit that installed itself secretly on PCs to protect the precious copyright of newer Sony music CDs? Fortunately, consumer pressure and outrage prevailed. And now we have the PS3, which has had more false starts, delays and changes to bury a lesser offering but, which will still win out in the end.
More...
Credit: The Inquirer