The Swiss branch of broadcasting giant Sky has been caught using subtitles for pirated downloads for the final episode of hit HBO TV series Chernobyl.

Watching tuning into the final episode of critically acclaimed series were surprised to find a credit for fan-made subtitles that are usually used with, and sometimes even packaged with, pirated downloads of the episode. The credit read "- Synced and corrected by VitoSilans – www.Addic7ed.com." - the linked site in question, Addic7ed, has been blocked by ISPs in Australia due to its connection with the piracy scene.

According to piracy news website TorrentFreak, the use of the fan-made subtitles may not be a complete accident. Comparing the original downloadable subtitles and Sky's video, additional synching was required to get the subtitles to match the video, suggesting whoever used the fan-made subtitles knew what they were doing. The unfortunate accident only came to light because the credits were accidentally left in (the closing credits were removed).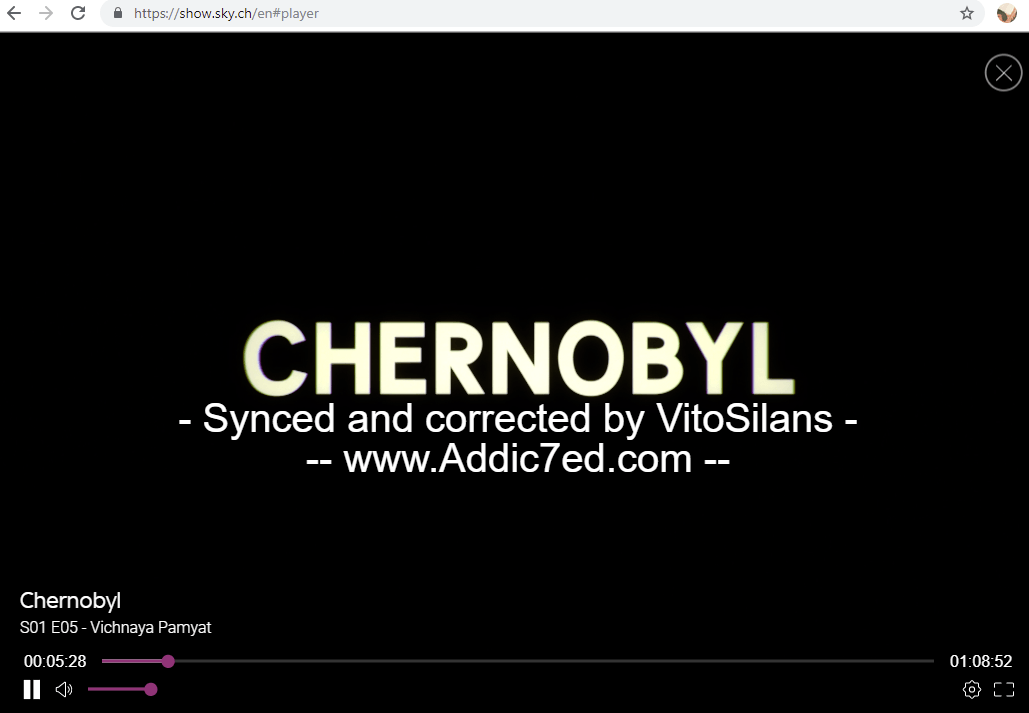 When Addic7ed was reached for comment by TorrentFreak, they responded by shrugging their shoulders at the use of "their" subtitles.
"Professionals or not, our main objective was reached: more people enjoyed the show. Kudos to Sky for keeping the credits," quipped a spokesperson for Addic7ed.

Sky Switzerland also responded to this scandal. A Sky spokesperson told TorrentFreak that what had happened was totally unacceptable and that the offending subtitles have been removed.

[via TorrentFreak]