Weekly News Roundup (March 17, 2019)
Well, this hiatus was a bit longer than I had expected. So sorry about that. Normal service resumes this week and might have done last week had it not been my birthday week (yes, I'm one of those annoying people that celebrate for a whole week).
Still, not a superb week to resume the WNR as there's not much news around, but let's see what we can make of it!

There is a point of view that the current copyright take-down regime resembles the work of scammers more so than a legal process. There are those law firms that you've heard about extracting payment in exchange for withdrawing a legal threat. But even when money isn't changing hands, the threat of account suspensions and deletions in this increasingly digital age, means that the threat from being hounded by the copyright cops is very real.
Of course, there are the real scammers who use this fear to make a bit of quick cash, like the YouTube scammers I talked about last month. This week, it's the turn of Instagrammers to be at the end of a similar type of scam. Instead of just asking for money though, the scammers are more interested in the login credentials of Instagram users that are being targeted by the scam, and even their email account credentials in some cases.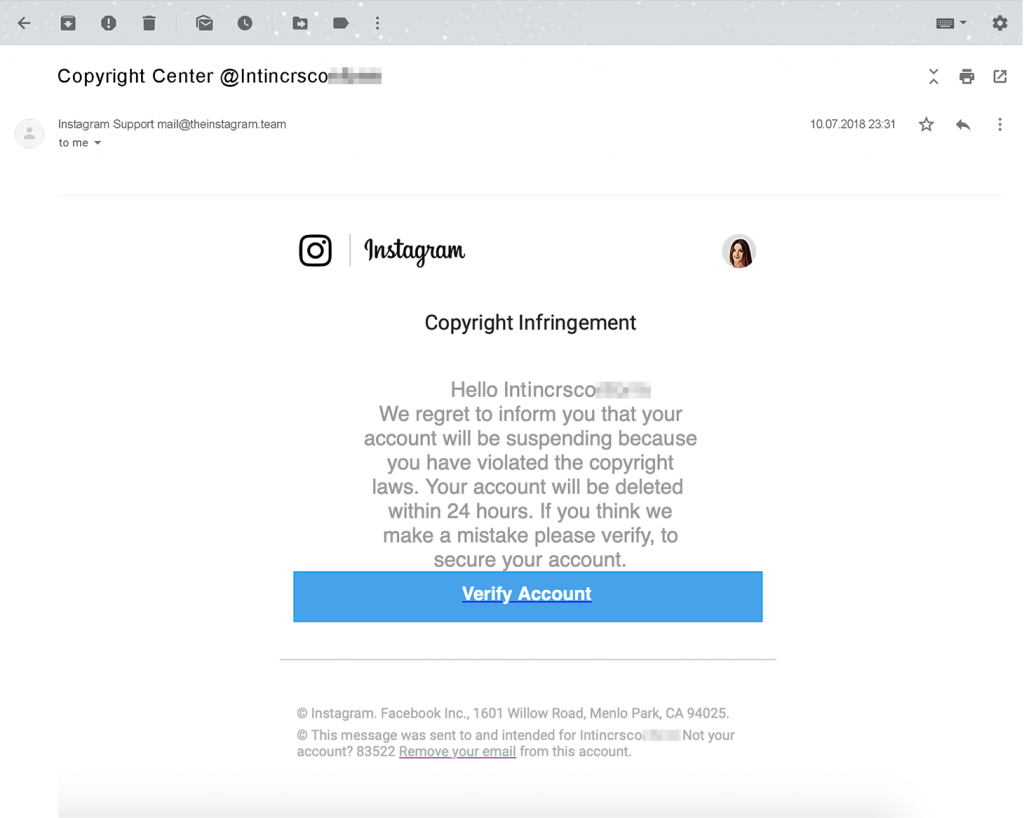 What's most interesting about this scam is that it leverages existing user's fears about copyright infringement to get them to hand over very sensitive information. The fake notice says that unless users provide the scammers with their username and password to "verify" their account, it will be suspended and deleted within 24 hours.
Our Instagram accounts, Facebook accounts, Twitter, YouTube and Gmail accounts are really our online identities, and to face suspension and account deletion is, in a way, a kind of online death. To be faced with an account suspension and deletion due to a copyright issue is also quite plausible. These two factors, when combined, is what makes scams like this so effective.

While I'm sure there is other stuff happening for all sorts of other topics, there was nothing in particular that caught my attention over the last week.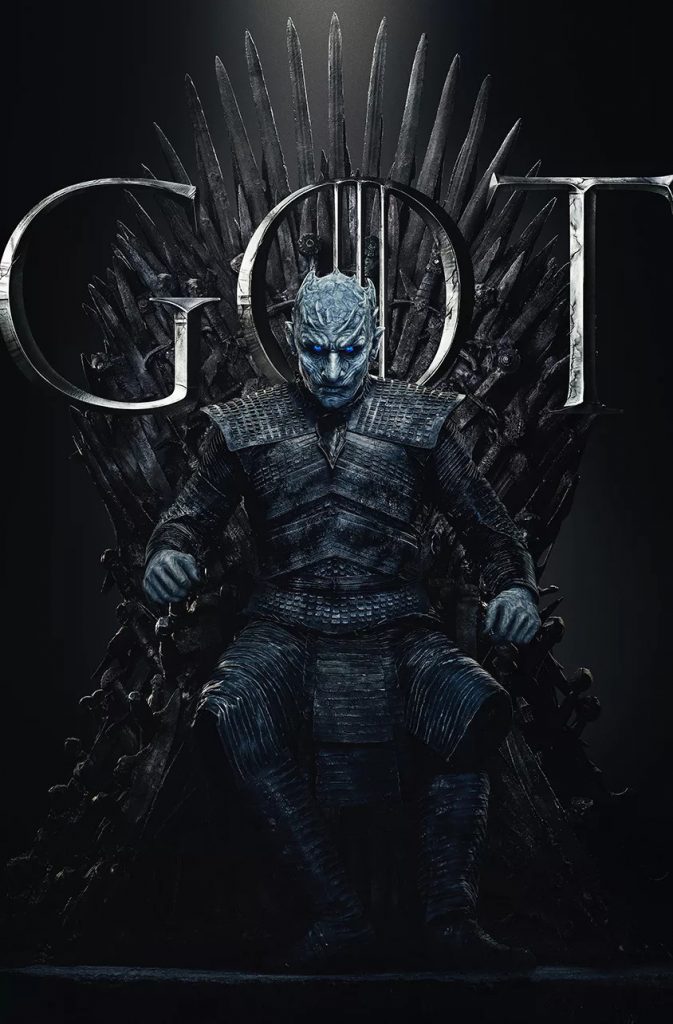 There is some more stuff happening on Digital Digest's sister site Streambly for those interested in the world of video streaming, like the fact that people have already started to binge Game of Thrones in anticipation of the final episodes coming in April. These final episodes will, I'm sure, break a few more piracy records when they air starting April 14.
See you in a week's time (maybe)!