PlayStation Network Platform (which is what Sony is naming it) will also allow allow gamers the opportunity to compete against each other, assemble friends lists and chat using text, audio and video. There are rumors floating around that there will actually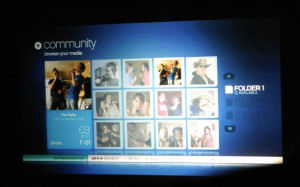 be 2 types of services. You have the "Basic" service and a "Premium" service. I know the basic service would be free and allow fellow gamers to chat in real time and also send emails to one another. The details about the premium service are still a little sketchy at the moment.
The service will be centralized at the official PlayStation Store, which is where you'll be able to buy accessories, download game demos, and manage any premium subscriptions you have. One of the aspects about this store is how they actually do business there (YAY GO SONY!). How it works is you would have a "Wallet" where you would deposit money and buy merchandise with. There would be no gimmicks, no hidden fees, no stupid award points. You would see the bottom line price and nothing more. Its even got different prices for each currency, so no matter where you are in the world, you would see the price in your currency.

The built in browser in the PS3 makes this whole "Sony PS3 Store" idea possible. The store looks a lot like the Sony Connect Music Store. It was also rumored that the PS3 would allow music, TV, and other non game content to be downloaded as well.
As it is a service no one has offered to console gamers as yet, I'm curious as to how advanced this 'platform' is going to be?
-jmet